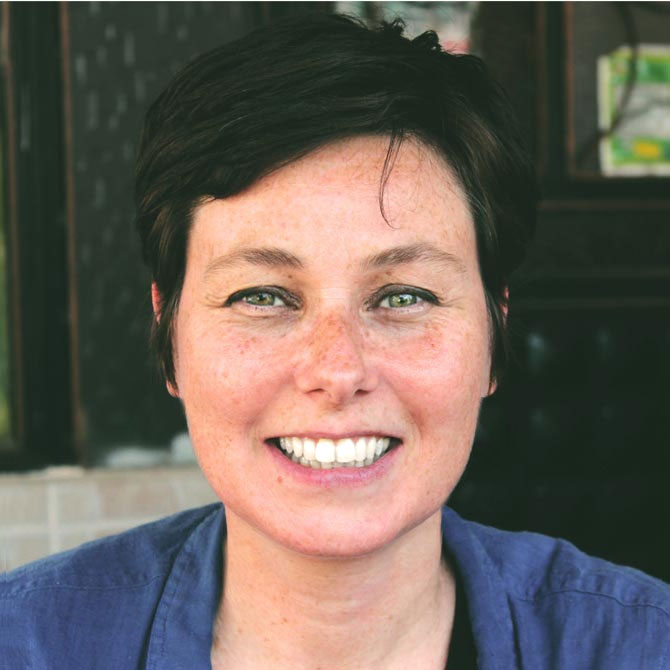 "From my mixed origins in Brittany and Africa, I retain the need to mix influences and disciplines through poetic, elegant and refined creations where matter and colour arise and vibrate clean and timeless lines."
About
Florence Bourel is an independent designer since 1998. She lives and works in Paris. She has a degree in product design and interior architecture in France and Italy (ESAG, LISAA and Istituto Europeo di design).
For several years she has been fascinated by the conception of orientation and information programs applied to cultural heritage and the arts. She collaborates with prestigious graphic design studios on important material projects: integral Ruedi Baur (signage for the Cité internationale universitaire de Paris), Studio Des Signes (signage for Palais de la Découverte or the Château de Fontainebleau ). Florence also imagines scenographies and interior fittings for public institutions or private clients, as for 27 rue Jacob, the event space-bookshop of the publishing housesles Arènes and the magazine XXI.
Since 2012, Florence has devoted herself fully to the design of furniture and objects and collaborates with many brands and publishers such as Hermès, Désio, Flam&Luce, the Fibule, Kilims Ada, Le Monde Sauvage, Serax, Saint-Louis, Toulemonde Bochart... It is in particular through its rug creations for the French brand Toulemonde Bochart or its oobjects for the luxury brand petit h Hermès that her style is asserted. The graphic and colorful strength of each creation carries us into the unique universe of the designer.